(866) 641-9955





WITH 875 REVIEWS
Click
to view local phone numbers
(386) 490-4987
(386) 490-4987
---
Daytona Beach Area





(386) 597-0606
(386) 597-0606
---
Palm Coast Area





(386) 492-8691
(386) 492-8691
---
Ormond Beach Area





(386) 338-0580
(386) 338-0580
---
Port Orange Area





Allandale

Wilbur By The Sea
Samuel Penza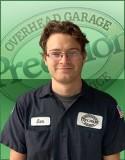 Service Technicians
Reviews: 2
Average: 5.00 stars
Samuel Penza has received
2
reviews, averaging
5.00
Stars:





Samuel Penza's Bio:
Sam is a Tampa native with a passion for cars and hockey. He enjoys spending time with his friends and family and making music with his brother. He is also a woodworking hobbyist.





Date: 05/17/2022
Garage Door Opener Install
Edgewater, FL
Review:
no BS no hassle came in explain what the problem was showed me what the problem was showed me how they could fix it and what options I had.very happy with my package and how quickly they assembled it thank you again I would recommend you to anyone
- David Brown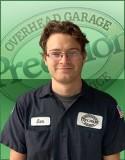 Service Provided:
Garage Door Opener Install
---
Product:
Garage Door Opener
---
Service Technicians:
Samuel Penza





Date: 05/17/2022
Broken Garage Door Spring Repair
Port Orange, FL
Review:
I previously used Precision Door Service for a new garage door opener install in 2013. I'm glad to know they still had all my records when they done the installation and didn't have to re-provide the information. With so many companies switching systems, this eased one level of frustration. I ended up needing a new spring and tune up. The 1st technician clearly provided what was needed. And a 2nd technician showed up to perform the installation. Price ended up meeting the quoted price and I was back up and running. As a bonus, the garage door opening/closing process was quieter. Additional positives is they provide before and after photos. Also, all information with the photos, warranty, and receipt were sent to me. Only thing I would ask for in the future is for Precision to consider adding in Apple Pay/cardless payments. They appear to be well adapted for the technology age and this would have been perfect. However, since this main goal is to get a repair, this is just a minor ask.
- Ron Mervine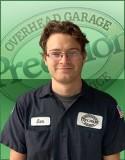 Service Provided:
Broken Garage Door Spring Repair
---
Product:
Springs
---
Service Technicians:
Samuel Penza